"Entrepreneurs and small businesses have a crucial role to play in helping South Africa to meet its economic growth and sustainable development goals. The small business sector is not only in the best position to grow employment, it's also well placed to harness the creativity needed to keep South African business relevant in a competitive and challenging global environment. It is precisely this entrepreneurial approach that we strive to partner with at Investec and that's why we are proud to continue our association with SAVCA through the SAVCA Industry Awards."
– Fani Titi, Investec joint CEO
Incollaboration with research partner
The Southern African Venture Capital and Private Equity Association is excited to announce the second year running SAVCA Industry Awards 2019, in collaboration with Investec supported by Sanlam Investments. These awards will recognise portfolio companies that have thrived from private equity and venture capital investment in the region as well as the value these asset classes provide: mentorship, market access, business development, guidance around corporate governance and so much more. All portfolio companies (headquartered in Southern Africa) currently benefiting from these types of investments are eligible for consideration by our panel of renowned business leaders and captains of industry.
Congratulations to this year's Winners!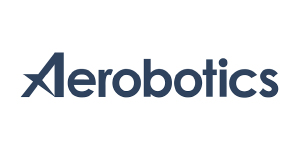 Eager to nominate a portfolio company?
Here's everything you need to know:
The official shortlist for the 2019 SAVCA Industry Awards finalists are: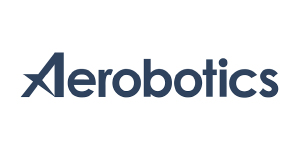 "Now in its second year, the SAVCA Industry Awards recognise excellence, innovation and entrepreneurial spirit. These are qualities Investec strongly values, so are proud to be associated with the Awards evening, as lead sponsor. We look forward to acknowledging the people and businesses that are driving growth in South Africa and the rest of the continent."
– Andrew Chananie, Investec Corporate and Institutional Banking
These firms would generally meet at least two of the following criteria.
The judges reserve the right to re-categorise nominees to ensure classification consistency.
Enterprise Value not relevant
Funding stage:
Early Stage / Series A
or Series B funding
(excludes seed / pre-revenue)
Enterprise Value of under R200m
Funding stage not relevant
Established with positive operating cash flows
Enterprise Value over R200m and under R1.5bn
Revenue of over R200m and under R1.5bn
Funding stage not relevant
Established with positive operating cash flows
Enterprise Value over R1.5bn
Funding stage not relevant
Established with positive operating cash flows
Finalists and winners will be selected based on:

Shortlist of finalists
selected across the four
main categories
Finalists will be
interviewed and their
operations assessed
Findings will be
presented to the
judging panel
Winners will be selected,
by our judging panel
and announced at
the gala event
Nominees must be current portfolio companies or the private equity/venture capital company must have exited in the past 12 months leading up to the 7th August 2019. Only the performance of companies during the last 24 months will be considered during the judging process.
Finalists and winners will be selected based on:
Other differentiating factors will include whether:
Craig Beney
(Adjudication Facilitator)
Co-CEO
Andre Roux
Deputy Chairman
André Rousseau
Chief Operating Officer
Anne Keppler
Regional Director Southern Africa
Catherine Townshend
Growth Capital Solutions
Dr. David Makovah
Director
Lynette Ntuli
Founding Director & CEO
Innate Investment Solutions
Nick Riley
Head of Investment Banking and Principal Investments
Manusha Parshotum
manusha@savca.co.za
+27 11 268 0041
Investec
As a Private Equity Fund you can gain access to a range of experts covering lending services which range from corporate borrowing and capital markets advisory, to innovative finance strategies including Equity Structuring and Fund Finance. Regardless of your requirements, our products and services are designed to help grow your business.
offers structuring solutions to part finance the acquisition of underlying investments and provide bespoke debt financing solutions to private equity funds operating in SA or elsewhere in Africa
originates, structures and provides capital solutions to the private capital funds market from key geographies where we have expertise
Treasury Sales and Structuring
provides fully integrated risk management and treasury solutions across FX, Money Markets, Interest Rates and Commodities
specialise in underwriting and advising companies seeking to raise capital for listed companies as well any subsequent delistings and sell downs by the company and its shareholders
specialises in a wide array of transactions (including sell-side, buy-side and BBBEE) with an extensive client network locally and globally through advisory teams that allow for the origination of value adding transactions for their clients
Sanlam Investments

The Sanlam Investments Group is one of the largest investment firms in Southern Africa. It is the investment cluster of the Sanlam Group, and includes Sanlam Specialised Finance, Sanlam UK, Sanlam Private Wealth and Sanlam Investments. Within the group, Sanlam Investments specialises in asset management for both retail and institutional clients. We offer a wide range of investment capabilities across active management, index tracking, multi management, international investments and alternative investments. As authorities on portfolio construction, we blend individual investment strategies from these capabilities into well-diversified solutions for our clients. Our objective is to preserve and grow our clients' wealth while making a meaningful contribution to transformation and the South African economy.